Commyounity Partnership Program
Round Rock ISD Council of PTAs is thankful for the partnerships and the support provided by our local businesses. Council funds district-wide programs such as our local Clothes Closet, Senior Scholarships, Reflections, Advocacy initiatives, Parent Information sessions and workshops throughout the year. With our partners' support, we are able to invest in programs that benefit our schools, teachers, children and families in RRISD.
View more details about the different partnership levels here.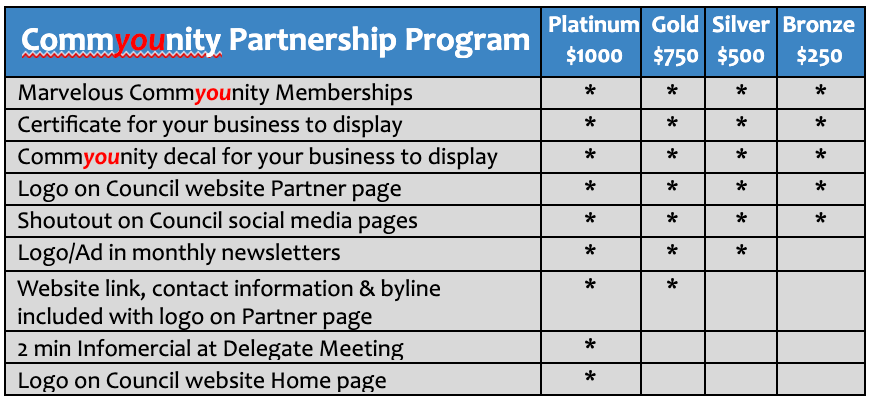 You may purchase your Commyounity Partnership with credit/debit card by registering on this website and going to our online store. You may also print out this form and mail it along with a check to RRISD Council of PTAs, PO Box 1746, Round Rock, TX 78680.
Contact Randall Goltzman, VP of Membership, with any questions regarding our Commyounity Partnership program.
Platinum Commyounity Partners
Christopher Plumpe, Andy's Frozen Custard
1700 E Palm Valley Blvd, Ste 800, Round Rock, TX 78664 (512) 687-2786
18601 Limestone Commercial Dr, Pflugerville, TX 78660 (512) 670-2639
1210 N Bell Blvd, Cedar Park, TX 78613.(512) 986-7900
1710 W Parmer Ln Austin, TX 78727 (512) 243-5181
Gold Commyounity Partners
Silver Commyounity Partners
Bronze Commyounity Partners
JoLisa Hoover, Raise Your Hand Texas